<!*********** Title and or subject of press release below this line **************************> Media Information
<!***********Date goes below here in the format= Month ##, 200# **************************> January 21, 2010
<!************Media Release Text below here******************>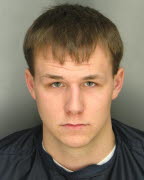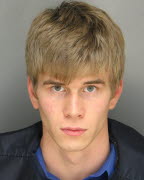 At 0102 hrs this morning, Deputy Curtis Reha stopped an eastbound 2005 Chevrolet Cobalt for speeding at MM 398 on I-80. During contact with the two male occupants of the vehicle, a strong odor of burnt marijuana was coming from the vehicle. The vehicle was searched resulting in the discovery of 38.03 oz of medical grade marijuana and hashish. Plastic zip lock baggies, two digital scales, a crusher, several marijuana pipes and $929.41 in cash were also located in the vehicle.
The driver, Scott A. Tollefson and Nathan K Jones both 21 of Gaylord, MN were lodged in jail for Possession of Marijuana with intent to deliver and cited for possession of marijuana more than 1 lb and paraphernalia. Tollefson was also cited for DUI (drugs), no valid registration and no proof of insurance.
The marijuana was purchased from a medical marijuana supplier in Colorado, although neither Tollefson or Jones had a prescription for marijuana. Deputies are working with Colorado and Minnesota authorities regarding this case.